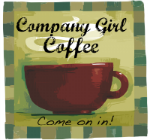 Monday night, I slept so soundly that I didn't move an inch all night. Unfortunately for me, I was sleeping on my left shoulder, and it was partially dislocated all night. (I can dislocate and re-locate my shoulders at will...and sometimes without willing it.) Needless to say, OUCH, my shoulder has been in pain since - I have limited mobility, and it is very painful to pick things up without my elbow glued to my side. This makes Mommyhood a little difficult, as William is a good 16+ pounds, has been sick this week, and his daddy has had very painful back spasms this week.

Andrew hasn't worked a lick all week, because he's back on the railway, and the jobs are still slow - hopefully today or tomorrow there will be a shift for him. It's been nice to have him home, though...I'm not sure how I would have survived long days without him this week, what with my left arm being out of commission most of the week (I am left handed - this makes things even worse.)

Hopefully the weekend will be filled with more health and less pain. He is big enough.

And a couple of Friday Photos, cause I haven't posted any in a long time...